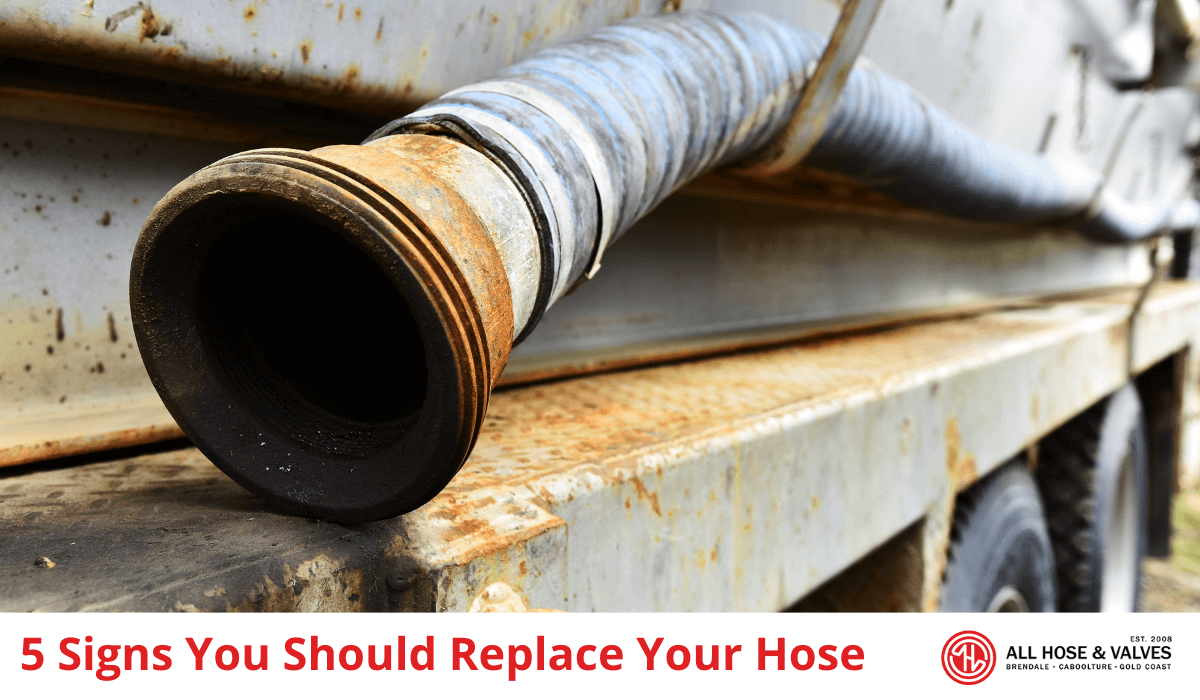 Whether it's the humble garden hose for watering our beautiful native plants, a fire hose at the ready to fight those hot bushfire seasons, or hydraulics hoses for our hardworking machinery, a hose is an unsung hero that keeps our homes and businesses running smoothly.
However, like all good things, hoses, too, have a lifespan. Ignoring the signs of an aging hose can lead to avoidable breakdowns, safety hazards, and unexpected costs. This makes it crucial to know when to hang up the old hose and replace it with a new one.
This blog post is your guide to understanding the tell-tale signs your hose might be nearing the end of its useful life and when it's time for a replacement. So, let's roll up our sleeves and get stuck in, shall we?
Understanding the Lifespan of Different Hoses
Like any equipment, hoses aren't built to last forever. Their lifespan can vary widely based on their type, usage, and the conditions they're subjected to. Let's take a squiz at the general lifespan of different types of hoses:
Garden Hoses
Typically, a good-quality garden hose can last anywhere from 5 to 10 years. These hoses are usually exposed to the elements, dealing with heat, UV rays, and sometimes, freezing conditions, which all can impact their longevity.
Fire Hoses
Fire hoses are built tough. However, with the rigorous demands and harsh conditions they're exposed to, they can start showing signs of wear and tear after about 5 years, especially if not stored and maintained properly.
Hydraulic Hoses
In industrial applications, hydraulic hoses often have a life expectancy of about 8 to 10 years. But this can be shorter in high-pressure, high-temperature, or corrosive environments.
Suggested Reading: Understanding the Different Types of Rubber Hoses: A Comprehensive Guide
Factors that can influence the lifespan of a hose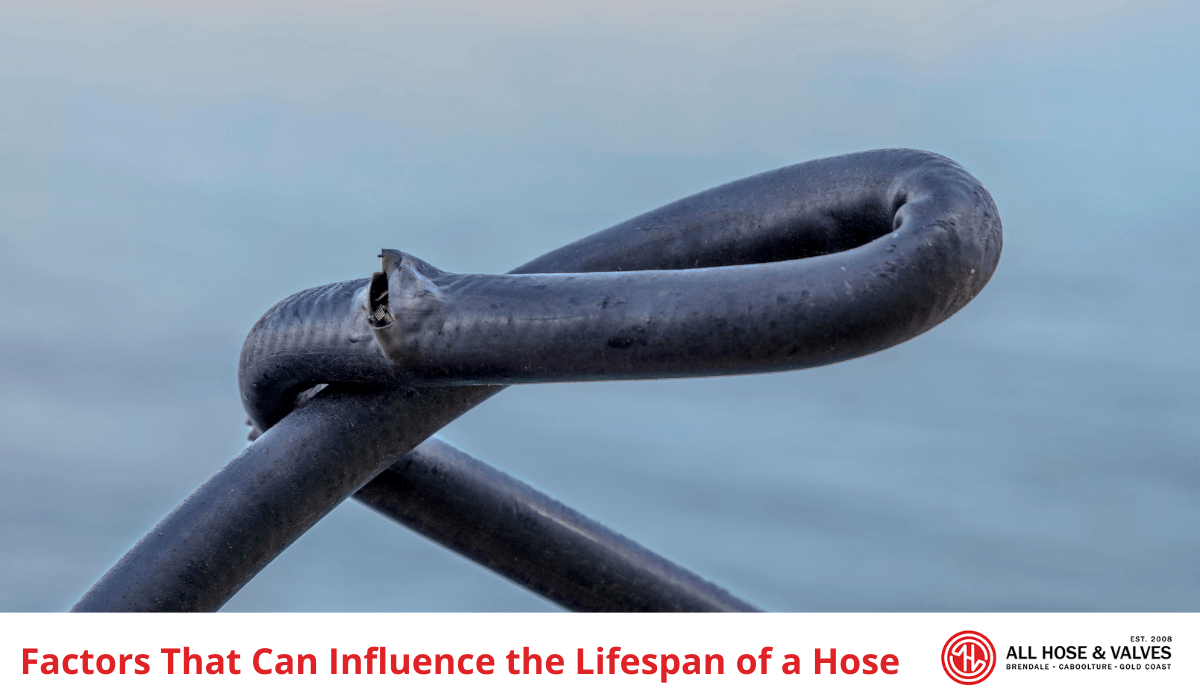 Quality
The quality of the material used in the hose directly impacts its longevity. Hoses made with high-quality materials can withstand wear and tear better, thus, lasting longer.
Usage
The frequency and intensity of use can significantly affect the hose's lifespan. The more frequently and aggressively a hose is used, the quicker it will wear out.
Maintenance
Regular checks and proper maintenance can significantly extend a hose's life. This includes cleaning it after use, properly winding it up, and storing it away from harsh weather conditions.
Environment
Harsh environmental conditions such as extreme temperatures, direct sunlight, or corrosive chemicals can deteriorate hoses quicker.
It's essential to understand these factors to ensure that you're taking the necessary steps to prolong the lifespan of your hose. After all, a stitch in time saves nine!
Signs That Indicate Your Hose Needs Replacement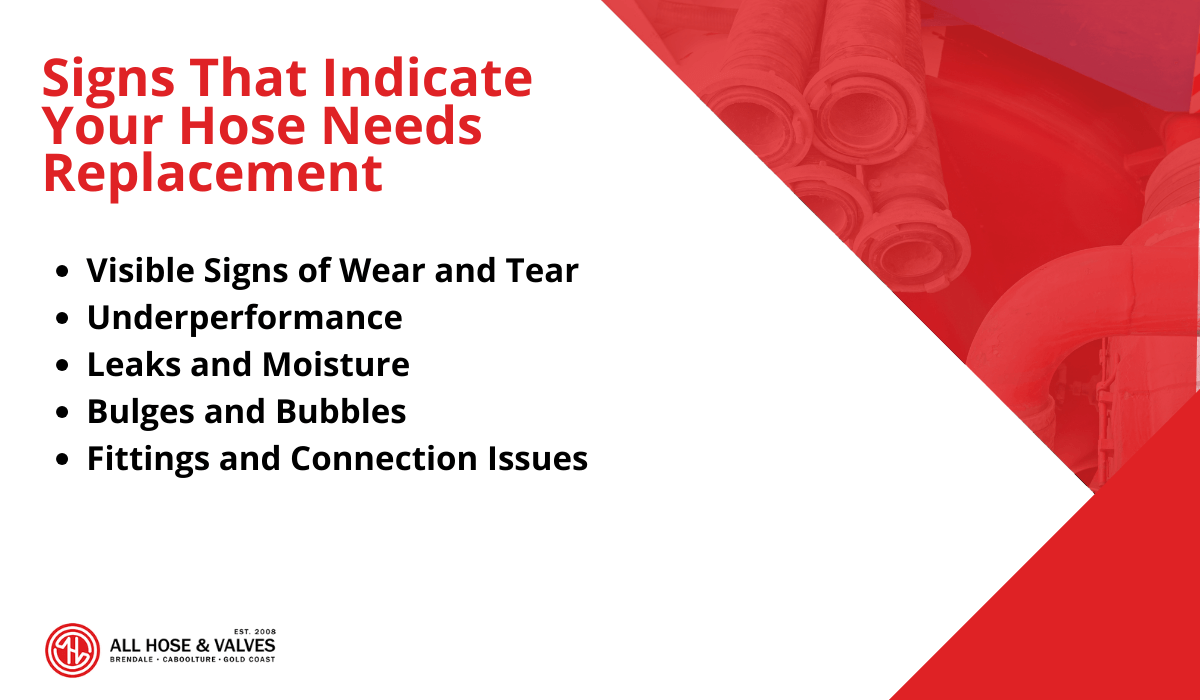 Every good hose will eventually start to show signs of damage, indicating that it's time for a replacement. Here are the tell-tale signs that your hose may be on the way out:
1. Visible Signs of Wear and Tear
Look out for cracks, splits, or cuts in your hose. These are often the first visible signs that your hose may need replacing. Prolonged exposure to the harsh Australian sun or freezing conditions can cause the material to degrade, leading to these symptoms.
2. Underperformance
If you notice a significant reduction in water pressure or flow, it could indicate a problem with your hose. It might be blocked, or there may be internal damage or deterioration affecting its performance.
3. Leaks and Moisture
Check for unusual wet spots or drips around your hose. This could be a clear sign of a leak, indicating that the hose's integrity has been compromised.
4. Bulges and Bubbles
These are areas where the hose is expanding under pressure. It's a sign that the hose's inner structure is failing, and a rupture may be imminent. It's vital to replace a hose showing these signs immediately to avoid potential accidents or damage.
5. Fittings and Connection Issues
If you notice corrosion, rust, or loose hose fittings where the hose connects to the tap or device, it's a sign that your hose might need replacing. These issues can lead to leaks and reduced performance. Paying attention to these signs and replacing your hose before a catastrophic failure occurs can save you a lot of time, trouble, and, potentially, money. 
Suggested Reading: Understanding, Preventing, and Troubleshooting Hose Failures
The Consequences of Neglecting Hose Replacement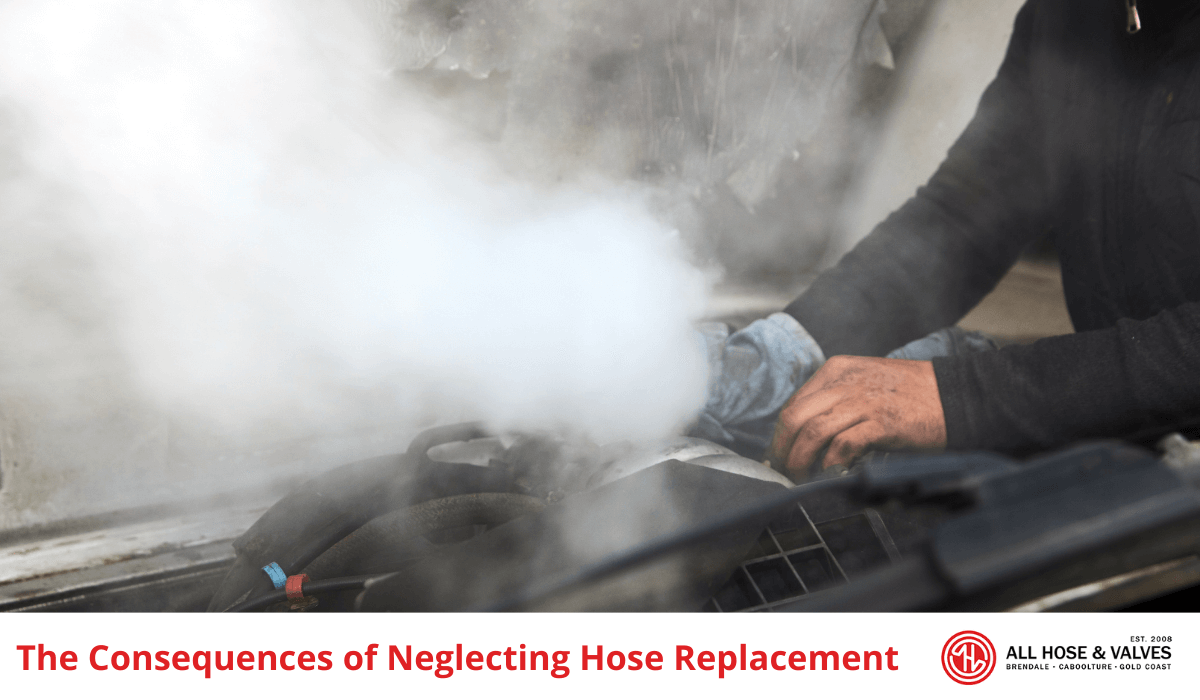 Giving a blind eye to a hose that's crying out for replacement is a bit like ignoring that knocking sound in your car engine – you might get away with it for a while, but eventually, the problem will catch up with you. Let's delve into the potential consequences of neglecting hose replacement:
Breakdowns and Failures
When a hose fails, the system it's a part of will likely stop working properly. This can cause significant inconvenience. 
Safety Risks
Safety is a paramount concern when dealing with malfunctioning hoses. A ruptured hydraulic hose can result in serious injuries from high-velocity oil leaks. A fire hose failure can spell disaster during a bushfire. It's not worth risking your or others' safety by delaying a necessary hose replacement.
Economic Impact
The cost of replacing a faulty hose is often much less than the potential damage it can cause. Water leaks can increase your water bills and cause abrasion damage to your property, leading to costly repairs. The downtime and repair costs from a failed hydraulic hose can run into thousands of dollars. And the potential damage from a failing fire hose? That's immeasurable.
In short, a stitch in time not only saves nine, but it can also save you a whole lot of trouble and dough. It's always better to be safe than sorry, and replacing a hose when needed is the smart and cost-effective thing to do. 
How to Choose the Right Replacement Hose
The longevity and effectiveness of your new hose largely depend on whether it's the right fit for your needs. Consider factors such as the hose's intended use, the environmental conditions it will face, and its compatibility with the fittings and devices you'll be using it with. A mismatched hose can perform poorly and have a short lifespan.
When it's time to give your old hose the flick, choosing the suitable replacement isn't just about picking one off the shelf. It's about understanding your specific needs and conditions and then making a decision based on that knowledge. Here's what you need to know:
If you're in an area prone to bushfires or running a commercial setup, robust fire hoses, sourced from trusted manufacturers, provide reliable performance when it matters most.

For industrial applications, hydraulic hoses are built to withstand high pressure and harsh environments, ensuring seamless operation of your machinery.
Suggested Reading: How to Choose the Right Hose for Your Industrial Hose Assembly
Expert Advice on Hose Maintenance
Having the right hose is just the first step. To ensure it has a long and efficient life, proper maintenance is key. Here are some tips and tricks to help you extend the life of your hose, maintain its efficiency, and reduce the risk of premature replacement:
Regular Checks
Regularly inspect your hose for any visible signs of wear and tear, such as cracks, bulges, or leaks. This simple step can help you catch potential issues early and prevent major problems down the track.
Proper Storage
When not in use, ensure your hose is properly stored away from direct sunlight or extreme cold, which can degrade the material over a period of time. A hose reel or hanger can keep the hose off the ground, preventing abrasive damage and extending its lifespan.
Avoid Overstretching
Stretching your hose more than necessary can cause stress on the material, leading to tears or weakening the structure. Always use a hose that's appropriately sized for your needs.
Correct Pressure
Using your hose at the correct pressure can prevent unnecessary wear and tear. Excessive pressure can lead to bulges, ruptures, and damage to the fittings.
Proper Cleaning
Clean your hose regularly to remove any debris or build-up inside. This not only maintains efficiency but also prevents damage from corrosive materials.
Conclusion
Hoses may not be the flashiest part of your home or business, but they certainly hold a crucial place in our daily operations. From keeping your garden lush to ensuring the safety of your property and making our industries function smoothly, hoses play a part that's as vital as it is versatile.
Remember, keeping an eagle eye on your hoses and maintaining them well can help you get the most out of them. Recognise the signs of wear and tear, and know when it's time to say goodbye to your old hose and hello to a new one. Doing so can save you from unnecessary headaches, potential safety risks, and extra expenses down the line.
At All Hose & Valves, we're always here to lend a helping hand, backed by our vast range of products and decades of industry experience. As the leading hose, valve, and fitting supplier servicing South East Queensland, we're equipped with a comprehensive range of products suited to a wide variety of specialised industries. From standard hoses to fittings, valves, pumps, clamps, and hydraulic components, we've got you covered. Whether you're looking for a reliable garden hose, a robust fire hose, a high-performance hydraulic hose, automotive hoses and accessories, or the fittings and accessories to go along with them, we've got you covered.
Give us a call or drop by our physical stores located at Arundel, Brendale, or Caboolture to explore our comprehensive range of products. Let's ensure that your hoses continue to do the hard yards for you, efficiently and effectively, for years to come.